Hagerman Car Show 2020
September 19, 2020
EVENT DESCRIPTION
Join us for the 21st Annual Hagerman Car Show
"A Blast On The Grass"
Date: September 19, 2020
Download Registration Form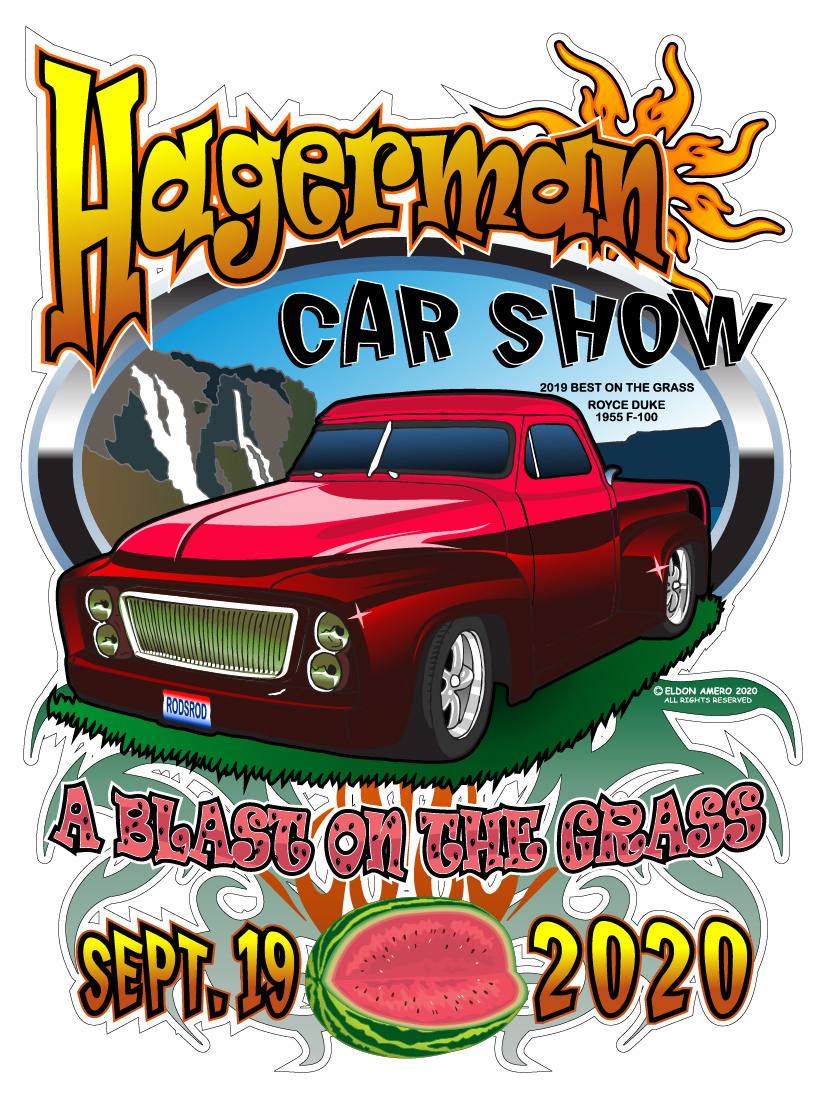 A Blast on the Grass Pin-up Girl Contest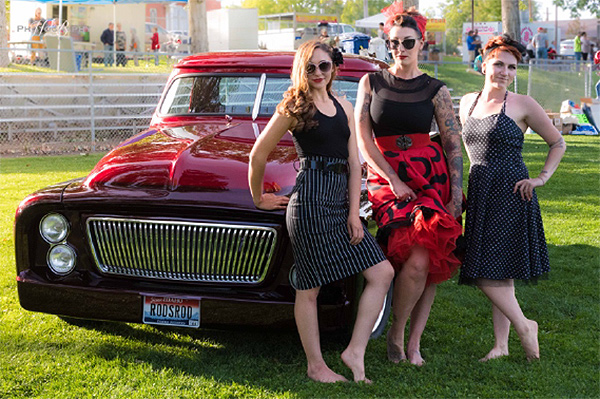 A Blast on the Grass Car Show Is hosting "Hagerman Auto's Pin Up Girl Contest". We are calling all ladies 18+  to sign up to participate during the September 19, 2020 Car Show. Winners will be crowned "Miss Blast on the Grass" and receive:
A Mini Photo Session with the Event Photographer, WendyBird Photography & Design, LLC.
$300 Cash Prize for First Prize
Additional Cash Prizes for 2nd and 3rd Runner Up
We appreciate each one of you ladies for coming out and taking part in our event. This contest is free to join. We encourage you to pre-register by e-mailing the completed registration form, two images of yourself and a few fun facts about you to [email protected] or mail to PO Box 599, Hagerman, ID 83332.
Pin-Up Girl Contest Registration Form
Schedule of Events / September 19, 2020
7:00 am – 11:00 am
Annual Breakfast –  AMERICAN LEGION HALL catered by Snake River Grill.
8:00 am – 10:00 am
Registration – Hagerman City Park
10:00 am
All vendors open (beer, wine, food, crafts, etc)
10:00 am
Great Fun & Entertainment in the Park
Rock & Roll music, Hot Wheels races, 50/50 & Raffles
12:00 pm – 4:00 pm
Scavenger Hunt – Pick up Scavenger list at gazebo – Hunt will be within walking distance of Hagerman City Park
1:00 pm – 3:00 pm
Fun Run with cash prize – Buy extra card sheets at Information Booth for $5 each. Run will take you through the scenic Hagerman Valley
3:30 pm
ALL VOTING BALLOTS MUST BE TURNED IN AT THE GAZEBO
4:00 pm – 5:00 pm
FREE – 4 large raffle items – MUST BE PRESENT IN THE CITY PARK TO WIN!
5:00 pm
Raffle Winners & Awards Ceremony
6:30 pm
LIVE MUSIC – "Third Take" & BBQ at Wilson's Club Outdoor Stage, weather permitting, on State Street