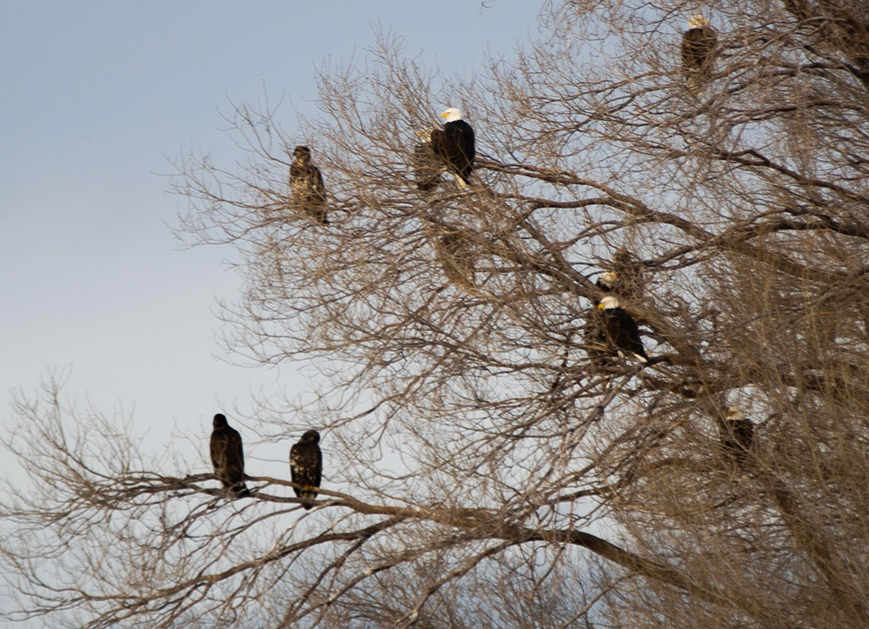 The Hagerman region is a bird-watchers paradise with tens of thousands of ducks moving into the Snake River and adjacent ponds during the winter and spring, bald eagles that winter in the region, and song birds that move through as migrants and summer residents.
In the winter, the river doesn't get much use and the waterfalls freeze, but different seasons bring new wonders. What most travelers aren't aware of, is the area becoming a winter home to the migrating eagles.
The Hagerman Wildlife Management Area and the Billingsly Creek unit of Thousand Springs State Park are two excellent locations for birding throughout the year.
For more information about birding in the region, contact the Idaho Department of Fish and Game in Jerome, 208-324-4359.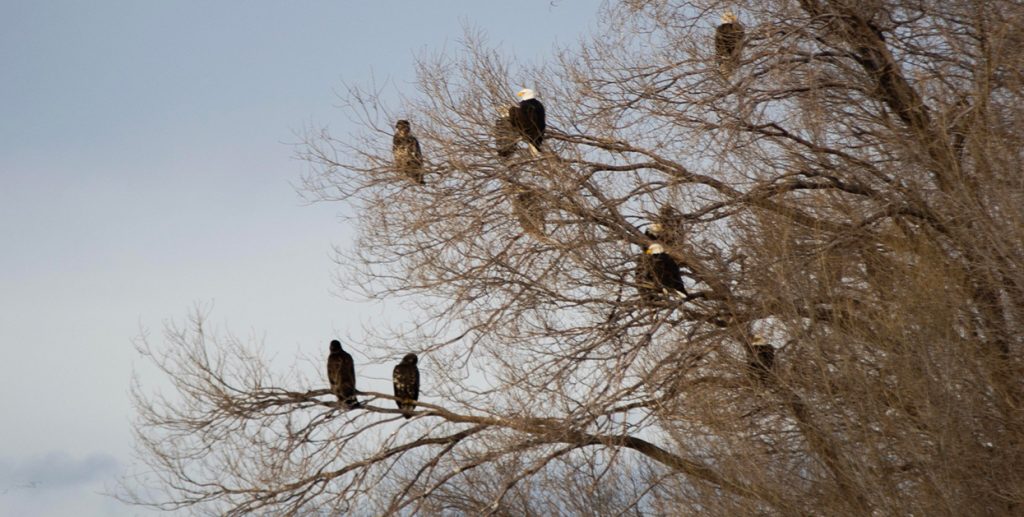 Eagle Tree
Depending on the day, you may spot up to 80 eagles on this tree!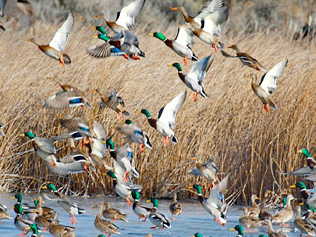 Idaho Birding Trail
An excellent trail for those who want to see the variety of birds that Hagerman has to offer.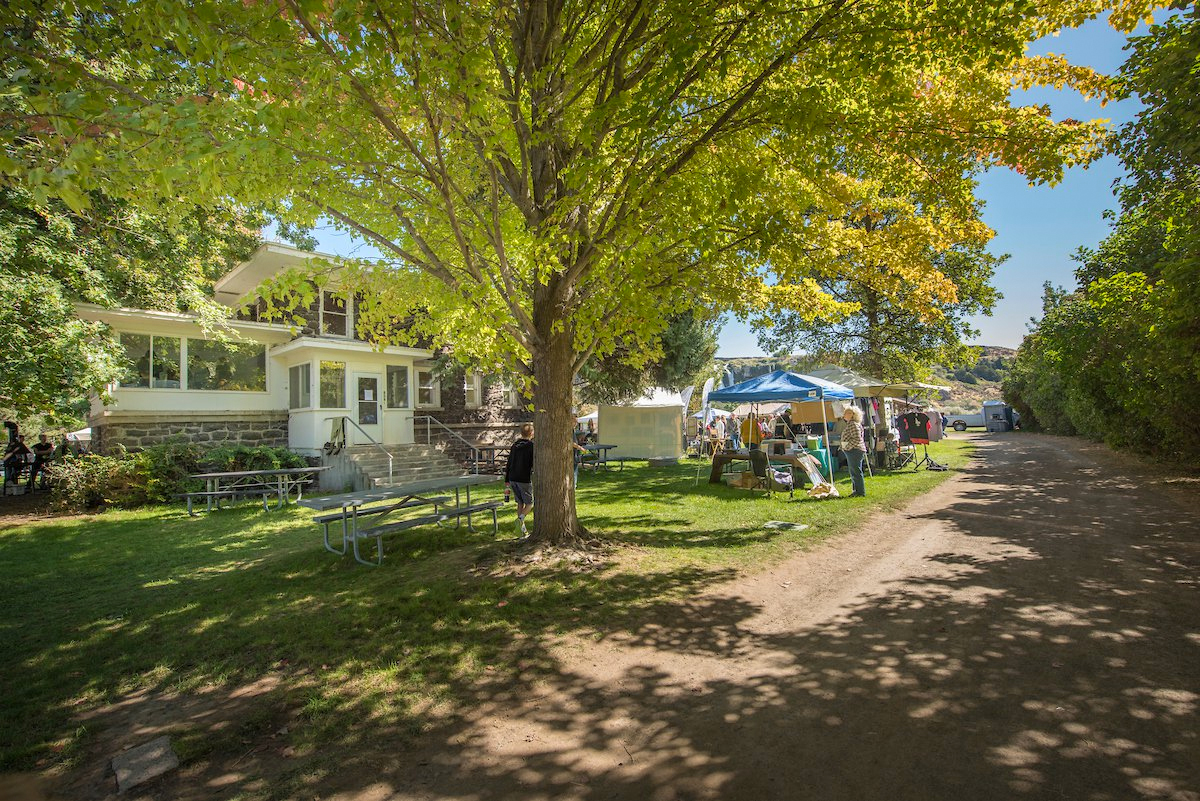 Thousand Springs State Park
Another great spot for birding no matter the season.