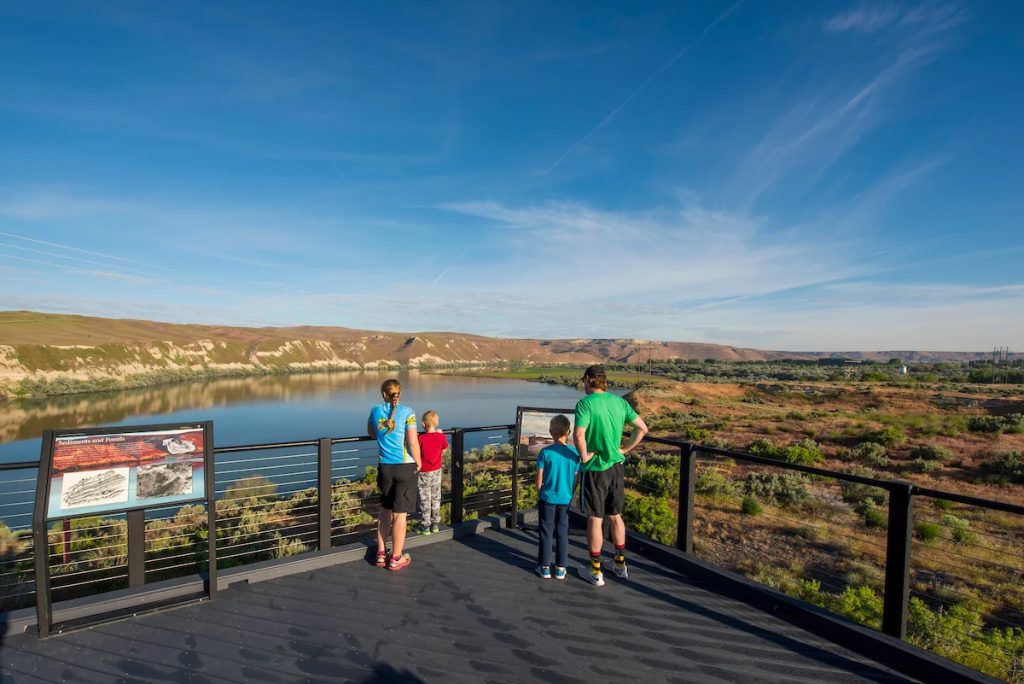 Did you know horses evolved in North America?  The Hagerman Horse, Equus simplicidens, was the first true horse but its bones most closely resembled Grevy's zebra bones.
Hagerman is home to over two hundred different species of fossil plants and animals: including sabertooth cat, mastodon, bear, camel, ground sloth, and many other species.  Over 3,000 new fossil fragments are found each year.


Fossil Beds Visitor Center
Visitor Center Operating Hours & Seasons
Summer Hours: June 5 – September 30: Open every day 9:00 a.m. to 5:00 p.m.
Winter Hours: Beginning October 5th the Visitor Center will be closed every Tuesday and Wednesday until June 4th.
The Visitor Center will be open Thursday through Monday from 9:00 a.m. – 5:00 p.m.
Please check back before you visit as schedules may change.
The Visitor Center is open all Federal Holidays except for Thanksgiving, Christmas (12/24 -25), and New Years Day. We will be closed on these days.