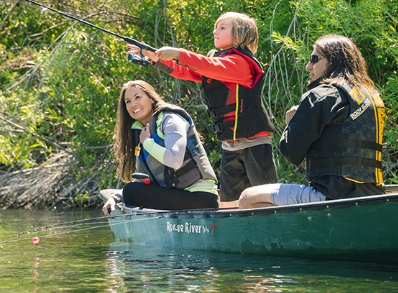 Excellent Rainbow Trout fishing can be found at Oster Lake 1 on the grounds of the Hagerman National Fish Hatchery. This is one of a series of ponds that extend into the Hagerman Wildlife Management Area. These ponds are stocked by the Idaho Department of Fish & Game for recreational fishing. 
The season is open from March to November.
A wheelchair-accessible dock is also available at Oster 1.
Come join in on the fun!