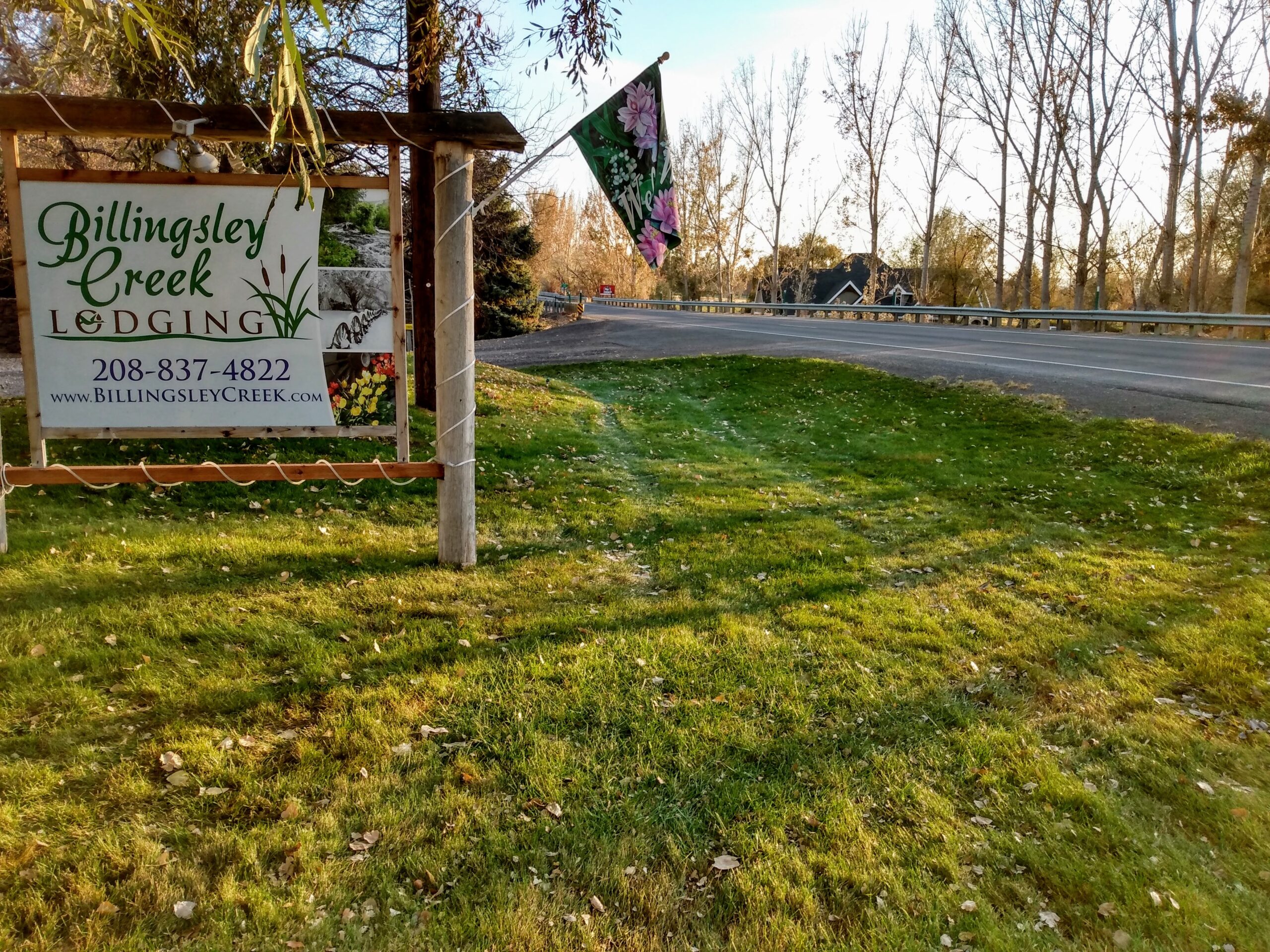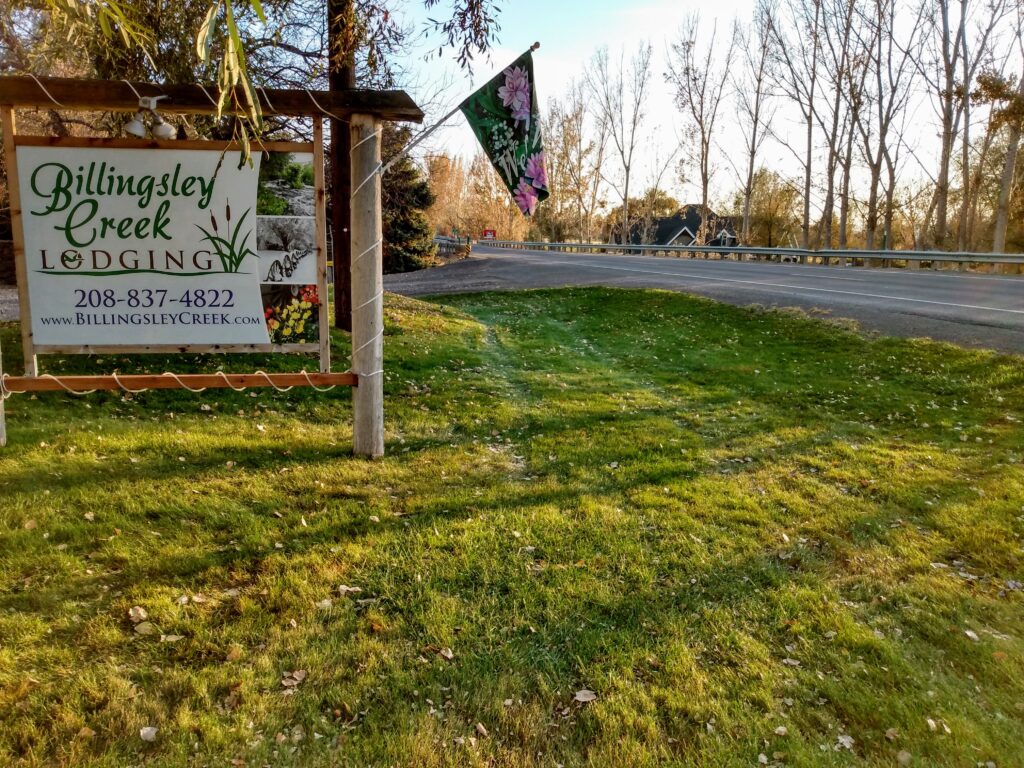 Billingsley Creek Lodging
BILLINGSLEY CREEK LODGING - AN ESCAPE FOR THE SENSES
Billingsley Creek Lodging is a beautiful and relaxing destination nestled in the trees next to tranquil Billingsley Creek. We are located in the heart of the Magic Valley on Idaho Scenic Route Highway 30. This very special creek is fed from the natural springs of the Snake River Aquifer. The water is 58 degrees year-round and has been underground for hundreds if not thousands of years.
RELAX BY THE CREEK
Enjoy the beautiful grounds our property offers along Billingsley Creek. Our cabins and unique rooms are all on the creek. We have chairs and benches for you to take in the views. Find a comfy spot in the shade or lounge in the plentiful sun. Make time to watch the many different species of birds and wildlife that live along the creek. Let the flowing water refresh your day. The walkway to the little island below the rapid makes for some great pictures and memories.
Find us on Facebook or TripAdvisor!
Contact Information
17940 Hwy 30, Hagerman, ID 83332